Stetten Realty Inc. – Buy it. Sell it. Build it.

We use StettenRealty.com to manage customer expectations, sub-contractors and various projects. Working with Highly Professional Subcontractors is a cornerstone of our business. We do not offer any "Search For Listings Here" functionality. There will always be a better website or application for that.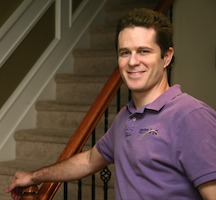 Adam Stetten moved to Raleigh in 2001 and got started in real-estate and green building in 2005. Over the years Adam has become an expert in Residential Durability, Energy Efficiency and Indoor Air Quality. Each building is a complex system of intertwined parts. Achieving "High-Performance" is a difficult and extremely important. Adam and his network of pros can get you what you want and need.